You should always judge a booklet by its cover, and everything that goes inside it. For the fastest and most reliable book and booklets printing service or easy custom booklet printing and binding, look no further.

Whether it's a standard size booklet you're after, or you want to customise anything from A3 down to A5, we offer full-colour printing and a number of special finishings. You can also choose from an assortment of binding, from saddle stitching to wire to PUR.

Have a look at some of our most popular booklet options below and remember, you don't have to be Cape Town based to access our awesome booklet printing service, we also deliver to Johannesburg and all over South Africa.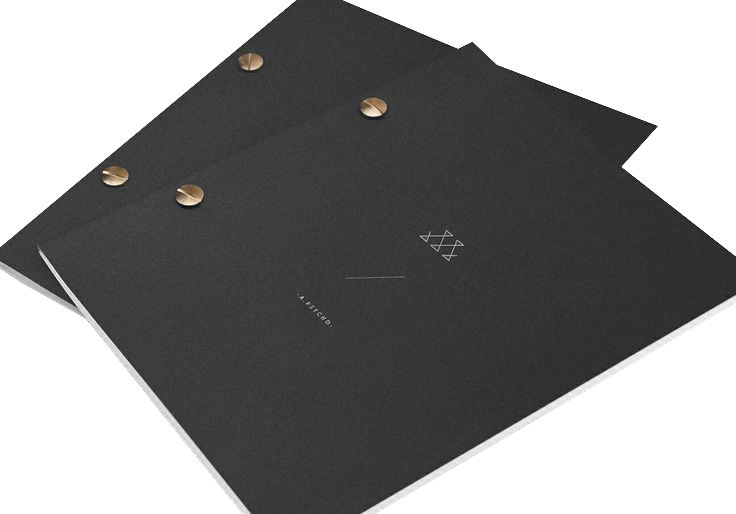 PAPER STOCK: Above pricing is based on 150gsm Magno Satin (Matt or Gloss)
For special cover requests just ask us for some options.
All prices are exclusive of VAT

Page Count / Size
25
50
100
150
200
250
8pp A4 Portrait
R731.25
R1165.50
R2123.00
R2844.00
R3380.00
R3735.00
12pp A4 Portrait
R944.50
R1634.50
R3029.00
R4083.00
R4860.00
R5385.00
16pp A4 Portrait
R1166.00
R2045.00
R3934.00
R5310.00
R6340.00
R7025.00
| Page Count / Size | 25 | 50 | 100 | 150 | 200 | 250 |
| --- | --- | --- | --- | --- | --- | --- |
| 12pp A5 Portrait | R838.75 | R1480.50 | R2779.00 | R3768.00 | R4496.00 | R4980.00 |
| 16pp A5 Portrait | R870.75 | R1546.00 | R2911.00 | R3945.00 | R4712.00 | R5228.00 |