From notebooks and lanyards to pull-up banners and personalised stationery,
let us help you brand your conference or event.
Hosting your annual strategy away day or heading-up a trade show? You are in the right place. We offer the full service when it comes to event or conference branding, from merchandising and promo gifting to printing and signage. Get in touch with us and let us ensure your next conference is a cut above the rest.
CONFERENCE BAGS
Branded conference bags are a superb way to keep your company top of mind – long after the conference is over. From laptop carriers and backpacks to travel luggage, let us custom-print your favourite items.
View Products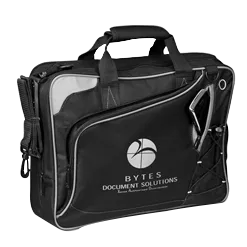 NOTEBOOKS, LANYARDS & FOLDERS
There's something about a crisp notebook and a new pen that makes you want to work harder. Branded stationery sets and lanyards help delegates keep their thoughts (and keys) together, whilst building your brand awareness.
View Products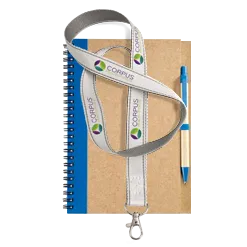 DISPLAY SYSTEMS
Does everyone know your name? Well, they will now. We ensure that you stand out from the crowd with our promotional indoor banners. From roll-up banners and wall hangings to freestanding signs, we can print it all.
View Products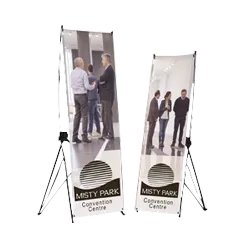 GIVEAWAYS + TECH
Who doesn't love a branded promo gift? From USB sticks and bottle openers to wine sets, speakers and executive folders, we've got a massive range to choose from. Take your pick and let us brand your gifts for you.
View Products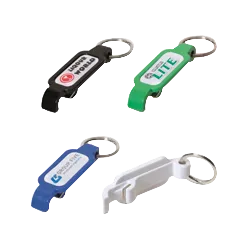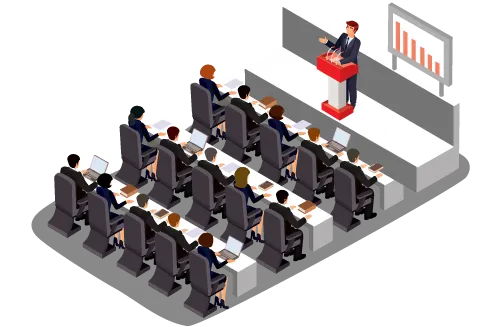 Your one-stop-shop for branded
conference and events merchandise.
From golf clothing and signage to corporate gifts and stationery, we not only stock what you need, but we'll brand it as well – and hey, even if you're looking to seal the deal with awards and trophies or treat your team to something unique, we've got the skills (and the tech) to do so.
ENQUIRE NOW
Say it with signage! What will make your brand speak volumes? A branded gazebo, a roll-up banner or even a flag to fly your name high, we can customise a massive range of display systems for your next event or conference. No matter your budget, we have a solution for you. Take a look at our full range.
INDOOR BANNERS
Roll it up, hang it up or light it up, our indoor banners deliver that WOW factor – no matter the occasion. Big, small, short or tall, your business can make a sophisticated impact with a customized indoor banner.
POINT-OF-SALE
Point-of-sale display systems are the perfect nudge to your customer. Whether you need a poster for your office, a customised stand for an event or pop-up shop, or cubes for promotions, you don't need to shop around for your point-of-sale.
Choose from executive chic carriers and laptop cases to casual totes, drawstring bags or backpacks – a branded bag is by far one of the most convenient and easy ways to get your name out there during your conference or event. Functional, affordable and useful, you can't go wrong.
DRAWSTRING
Convenient, lightweight and super-effective when customised, we love our range of printed drawstring bags. Take your pick of bright and bold colours, or choose more subtle shades. Are you going to go eco-friendly, waterproof or for the giant Santa sack?
TOTE
If plastic shopping bags make you squirm (and they totally should), our range of totes is the answer. Eco-friendly, stylish and useful, we've got a great selection, all ready to be custom-printed with your logo and design.
CONFERENCE
No matter who you are, be it CEO or newbie, you'll love our branded conference bags. They're smart, on-trend and let you carry all your conference and event material (plus your laptop or iPad too) in one handy place.
NOTEBOOKS, LANYARDS & FOLDERS
Sleek in design, convenient to carry and super professional when branded with your name, we offer a comprehensive range of notebooks, lanyards and folders to make your conference look the part for your delegates.
NOTEBOOKS
One of the most satisfying feelings in the world? Starting a new notebook. Oh yes, and what a choice we have for you! Leather, colourful, recyclable or spiral bound – whatever you choose, branded notebooks and journals are a sure-fire way to keep your company name top of mind.
LANYARDS
Keep your next conference moving swiftly with customised printed lanyards. An efficient way to identify delegates, especially in larger groups, these personalised lanyards can be made to your specifications, with your logo, colours and brand ID.
START BROWSING
FOLDERS
Handing out pages at your conference? No problem, Creative Brands has a vast range of customised executive folders, to not only look professional but serve a purpose as well. Choose from our huge selection of promotional leather folders and checkout online with ease.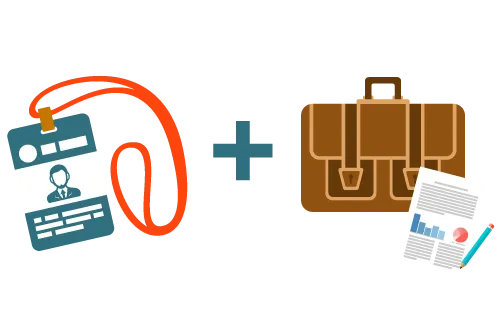 A complete solution for
branded conference & events material
No matter the type of conference, we've got the goods! From gazebos for brand awareness and golf shirts for giveaways to stationery, tech, bags and lanyards – we've got it all. Best of all, our high-tech machinery lets us brand everything with your logo and design, to give your conference world-class quality and the personal touch.
ENQUIRE NOW
From branded conference material and stationery to sports equipment and coolers, we have a vast range of executive gifts for you to choose from. Pour yourself a coffee, take a browse, get an instant quote online and let us brand your chosen promo items with your logo and design.
KEYRINGS
Everyone loves a keyring. We can personalise them all, so choose from our huge selection and let's start branding today. You'll tick both of the important boxes – personalised and practical.
PENS
The simple things in life are often the best! Promotional pens, branded with your company logo, are budget-friendly and an easy way to get people thinking about your brand every single time they jot down a few notes.
STRESS-BALLS
Pump your way through the workday with this stress busting showpiece. One of our most popular small giveaway items, this is an excellent corporate gift idea, because the office is where we all need a little nudge to turn the work blues into a good mood.
ACCESSORIES
From USB fans to novelty stationery sets, our funky accessories turn a corporate gift into something fun and exciting. We've got a huge range to choose from. Buy in bulk or separately and brand them with your company logo.
Branded USB drives, power banks, speakers and more... it's easy to impress with tech gifts. They ooze class and sophistication, are genuinely useful and yet also feel like such a treat. For clients, friends or corporate events, consider our personalised tech products.
USB
Give the gift of digital space! Whoever says that they have no use for another USB drive is lying. From 2GB and up, we've got a range of regular and funky designs, each of which can be branded with your company logo.
MOUSE PADS
Never underestimate the power of a good mouse pad. More functional than you realize, you can get sleek, branded mouse pads that serve their purpose and more. Some have calculators, others have wrist rests – all of which look epic with your name branded on them.
MOBILE ACCESSORIES
Selfie sticks, bluetooth headphones, chargers, tablet holders and even screen cleaners, these products are undeniably some of the best (and most popular) that we have to offer. We are always adding to our range so keep checking back to see what's new and on-trend.
POWERBANK CHARGERS
Always on-the-go and always online – who isn't? That's why powerbank chargers are the perfect solution for a conference gift. These little lifesavers ensure that you've always got a little boost on hand, should you need to quickly power up your phone or tablet.