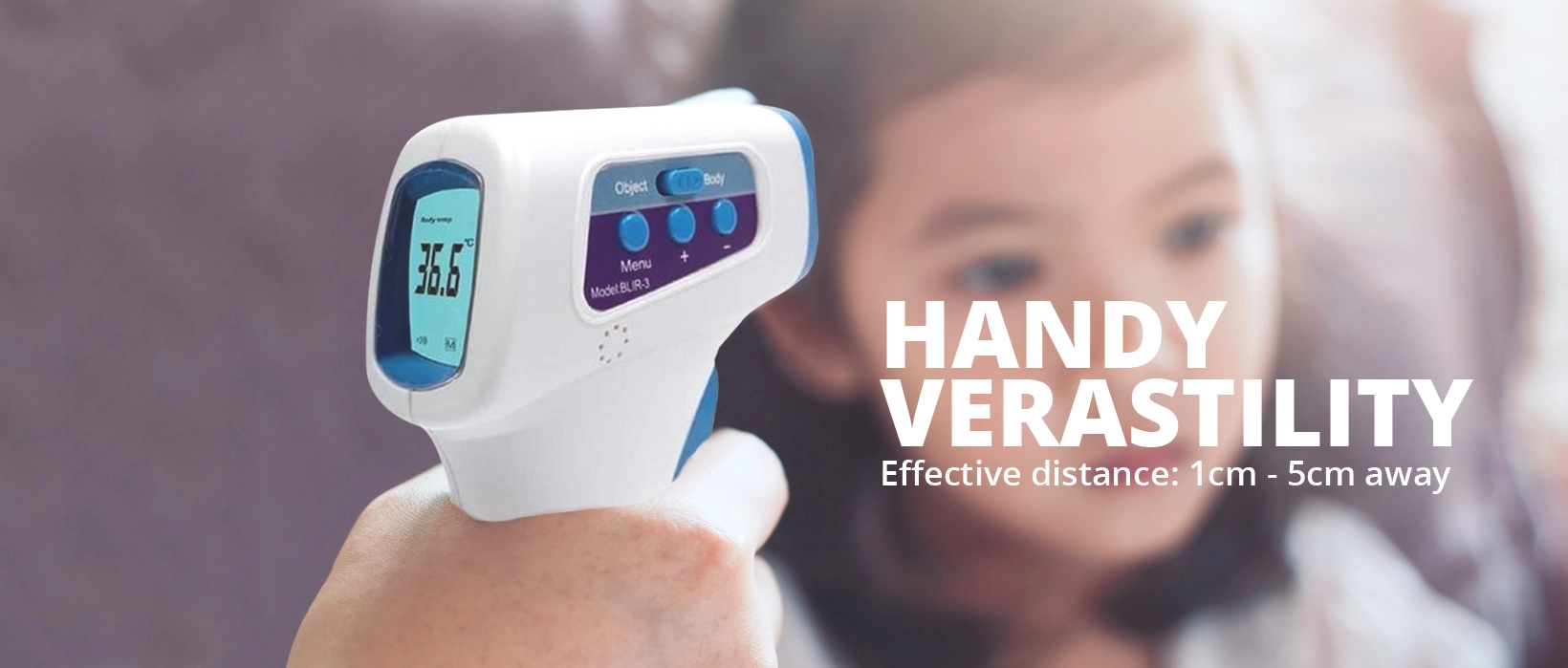 Infrared / Digital Thermometer
Infrared thermometers are an accurate, non-contact and comfortable way to screen for COVID-19. Making them ideal for workplace coronavirus screening; where efficiency and prevention of cross contamination are paramount to staff and business safety.
These digital thermometers are efficient, needing only 1 second to take a reliable reading while allowing for increased distance between those screening and being screened. The thermometers' silent mode makes them unobtrusive and able to be used in a home on sleeping children. The large backlit LCD screen enables easy reading and a conversion button allows the user to switch between body and object temperature readings.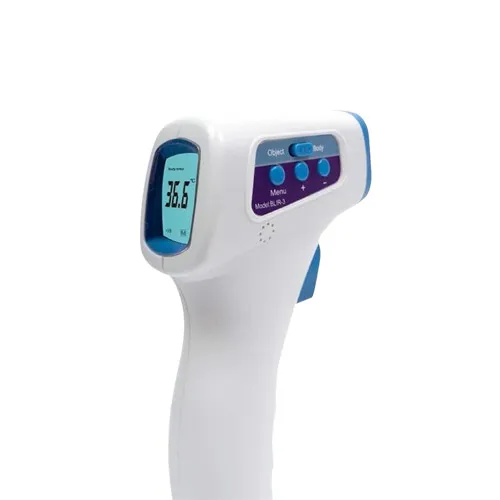 Non Contact Forehead Thermometer
R1,500.00 + VAT
Features:
- One second reading time
- Intelligent fever alarm
- Silent mode to not disturb baby
- Infrared Thermometer
- AAA Battery
- User Manual