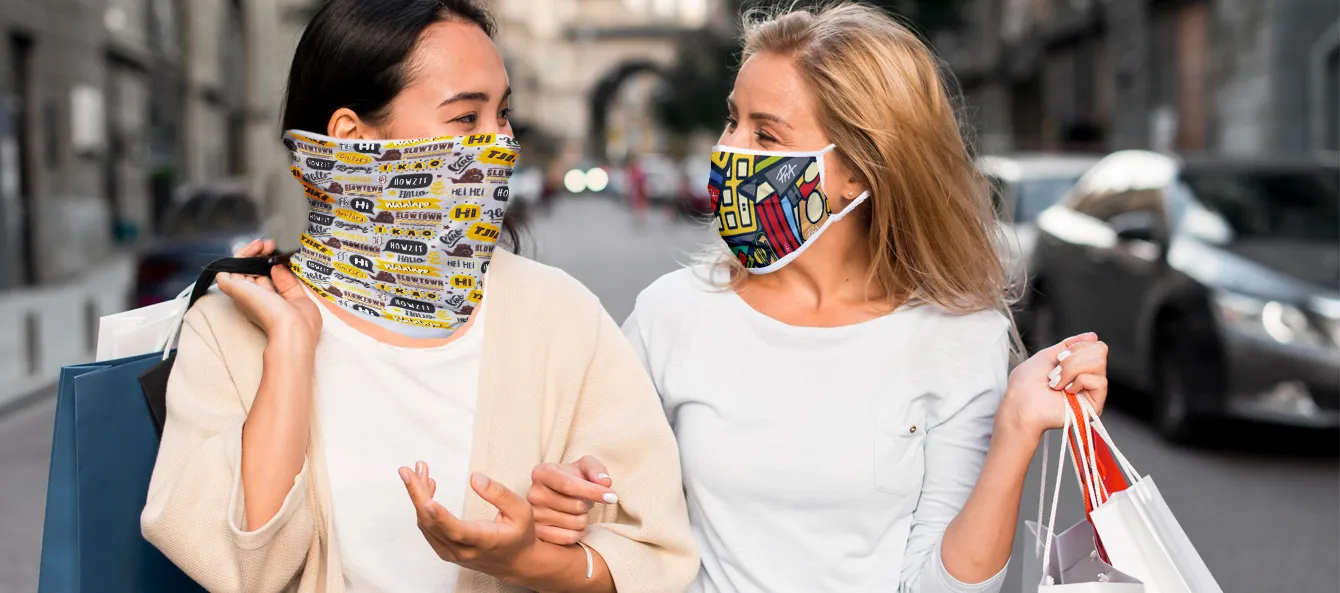 Face Masks & Multifunctional Headwear
Keep yourself and those around you safe with reusable face masks
It's vital to protect yourself, your family, and your team right now and we are proud to offer the essential gear you need during this challenging time. From buffs to triple-layered face masks, we have a wide range to choose from including numerous styles and designs, and custom-branding options too. Creating a barrier between you and possible pathogens is an added step towards being safer from infections like COVID-19. Reusable triple-layer face masks are the more environmentally friendly face mask option. Washing and sanitizing reusable masks after every use is a necessity in proper face mask care. Buying online face masks from Creative Brands, allows you the convenience of rotating masks without risking the need to reuse one before you can sanitize it.
Bulk Face Mask Supplier
Prevent your face mask from being mixed up with someone else's, by selecting from Creative Brand's online range of printed, patterned and plain surgical face masks for both men and women. Encourage children to wear face masks by buying animal print face masks. Creative Brands are online bulk suppliers of reusable face masks. Reusable triple layer face masks are a more environmentally friendly option towards providing an extra layer of protection between you and the corona virus.