15 MUST-HAVES FOR WORKING FROM HOME
From stationery and tech products to cosy hoodies, umbrellas and more, we've got everything you need to make the home office environment more comfortable and productive. And the best bit? Every item in our range can be branded with your company logo.

Boost team morale, surprise a loyal client with a brilliant gift or get kitted out for working from home in the chillier months. Order online today or give us a call with any questions.
Mens Simola Golf Shirt
Looking for workwear so comfortable that it will be worn on the weekend? Golf shirts make for unique corporate gifts or business merchandise for your team and clients. Moisture-wicking, anti-bacterial and available in three colours, this one is just waiting for your branding.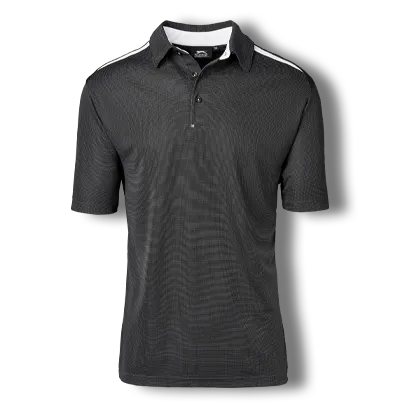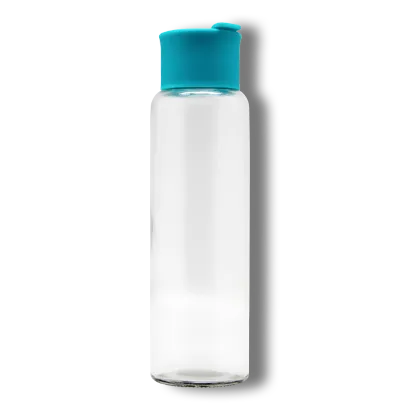 Kooshty Boost Water Bottle
The best corporate gifts are often the most practical. This glass bottle with flip-top lid is available in eight colours and the easy-on-the-budget price includes branding. Wave goodbye to single-use plastic and say hello to a top quality, personalised gift that will be used every day.
Okiyo Sakura Cork A5 Notebook
Don't underestimate the power of branding, especially when it comes to something as useful as a notebook. This one comes with an eco-friendly cork cover and an elastic closure. Perfect for client gifts, working-from-home teammates, or for an event or conference.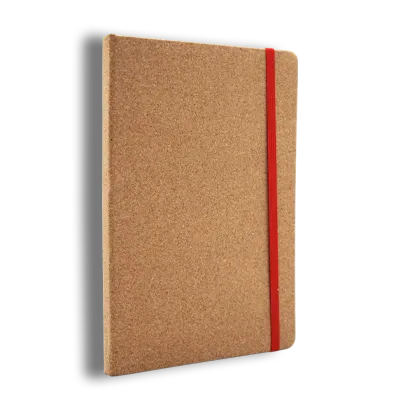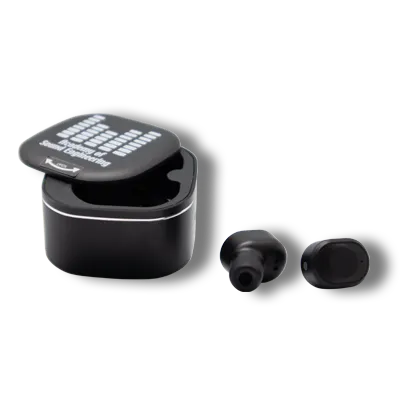 Alex Varga Insomnia Tws Earbuds
Give the gift of peace and quiet with these top quality earbuds. They pair brilliantly with your phone or laptop, making all those Zoom calls that much easier! Plus, it's difficult to beat a branded tech gift.
Okiyo Meccha Cork A4 Zip Around Folder
Let us stamp your brand proudly and beautifully onto a batch of A4 stationery folders. Easy to slip into a laptop case or to include in a conference or event pack, but equally chic to keep on your desk at home.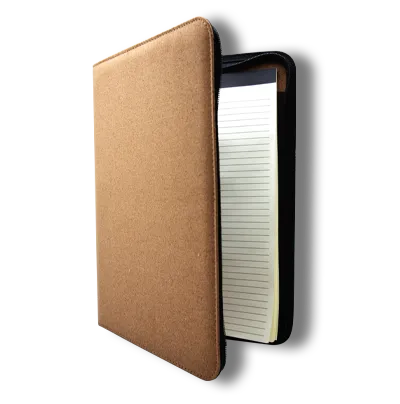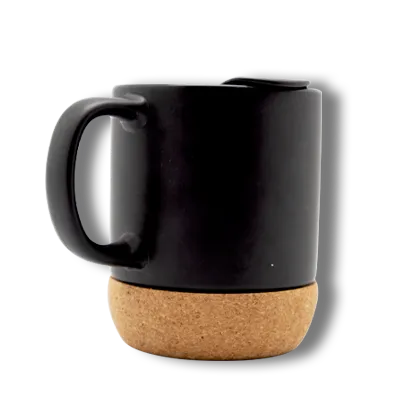 Sienna Cork Mug
Doubling as a travel coffee tumbler and available in black or white, this mug with a cork base looks beautiful when branded, so much so that you might want to invest in a whole set for your top clients.
Mckinley Sherpa Blanket
Let us embroider your logo or unique design onto this warm blanket. Made of sherpa and coral fleece, you can choose between black and grey. A brilliant team or client gift for the colder months ahead.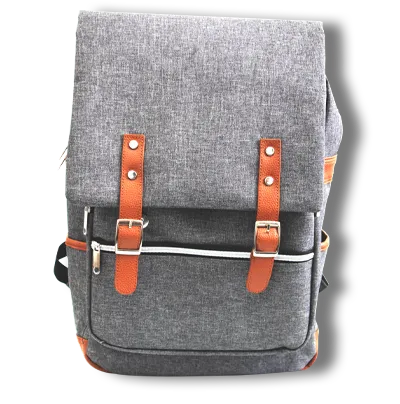 Hudson Tech Backpack
With a padded back panel for extra comfort, adjustable shoulder straps and plenty of nifty pockets in which to store your tech safely, this is one top quality gift. Brand it with your logo and know you're giving something that can't be found online or in a mall
Kooshty Movie Night Popcorn Popper
Movie night just got that much more fun and cosy! Easy to store (because it's super duper flexible), all you need is five tablespoons of kernels, one tablespoon of oil or butter and just over two minutes in the microwave! Season and serve.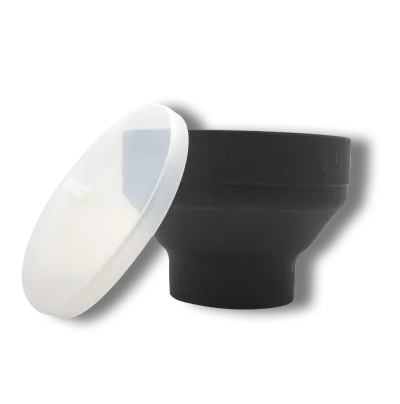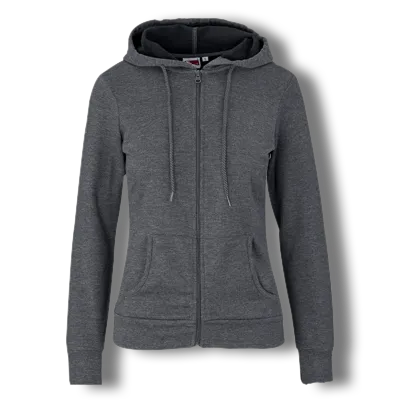 Ladies Bravo Hooded Sweater
With nine colours to choose from, you can't go wrong with this beautifully made hoodie. We all know that a great hoodie can last for years, and this one will keep your team and clients feeling comfortable all day long, especially as we head into winter.
Mens Maxx Jacket
Lightweight with a reflective border, this jacket is a great buy for the active team member or client as well as being a wise addition to branded workwear (it's perfect for those in between days, when it's freezing in the morning and beach weather by lunch)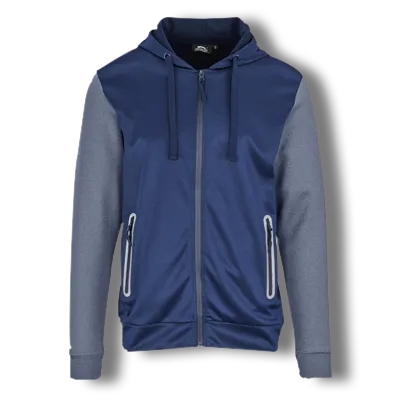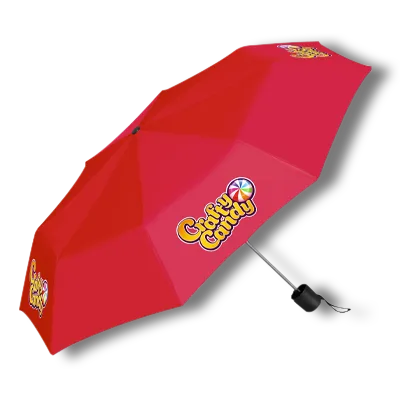 Tropics Compact Umbrella
With a durable aluminum frame, this umbrella is the ideal size to keep by your front door or in the car. There are nine colours to choose from and we're ready to brand your order to the highest of specs. Keen to order in bulk? Give us a shout.
Royalty Golf Umbrella
To protect you from rain or shine, a golf umbrella is a must-have for days out on the course. This one is big enough to protect a few people at once and it has a vented canopy for best wind resistance. Custom-printed with your logo, it makes for a great branding tool.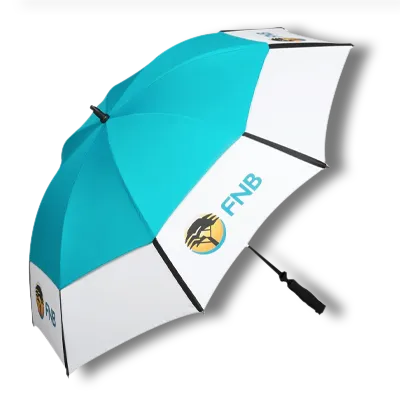 Did You Miss Our Top 21 Office Essentials?
Our range of top quality office essentials includes everything from the latest tech and workwear right through to hand sanitiser and stationery. All that's missing? Your branding.
START BROWSING
Never wait for a quote with our Instant Quote™
There is nothing more frustrating than shopping for branded corporate gifts, finding something you want to buy,
and then waiting hours, days or even weeks, for a quote that includes branding options and set-up costs.
ENQUIRE NOW