Our Top 4 Wow Factor Corporate Swag Ideas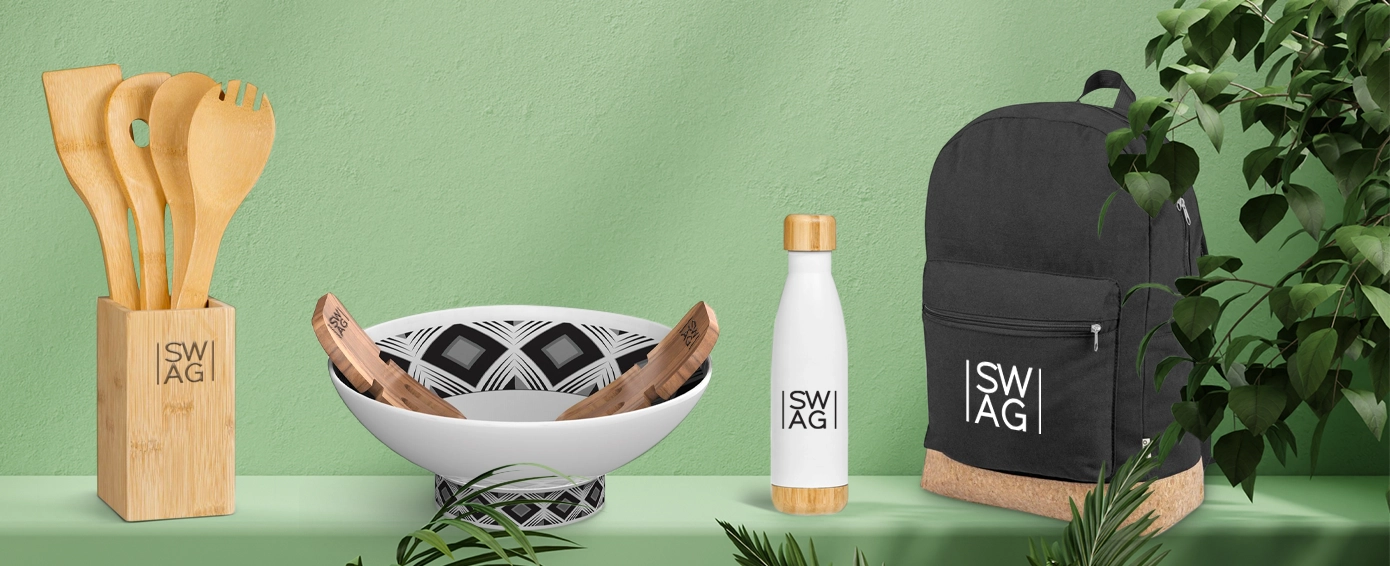 Have you been tirelessly searching for incredible corporate swag ideas?
Selecting the right gift can be daunting, but we've got you covered with our simple guide to corporate gifting.
Show how much you value your employees
Corporate gifts are an excellent tool to show your appreciation, create good morale, and amplify your corporate image.
These gifts should carry a higher value than promotional gifts as they are intended to convey how much you value the receiver.
Make sure you personalise your gifts to ensure they have the intended impact.
Leaving a personal note for your employee adds a special touch.
Celebrate big wins
When searching for corporate swag ideas, try to think of the wonderful emotions tied to the gift when given to your team to celebrate the achievement of a successful project.

Acknowledging the hard work that others put into making your business a success is guaranteed to encourage loyalty amongst customers, employees, stakeholders and suppliers.
Stand out from the crowd
It is important to remember to pick a memorable gift that will be well received by your recipient.
Taking care to choose something extraordinary will help you stand out from your competition and get you into the receivers good books.
4 Amazing Gifts To Show You Care
Are you looking for something else?
Don't worry; Creative Brands have hundreds of extraordinary corporate swag ideas to choose from.

Now take a look at our comprehensive range of gifts, pick your favourite, get an instant quote online and upload your logo.

Then sit back and relax while we take care of the rest.

Have any questions? We're here to help; follow our journey on social media or contact us via live chat, email or by giving us a call.
Be the first to know...
All our latest news and deals