Year End Corporate Gifts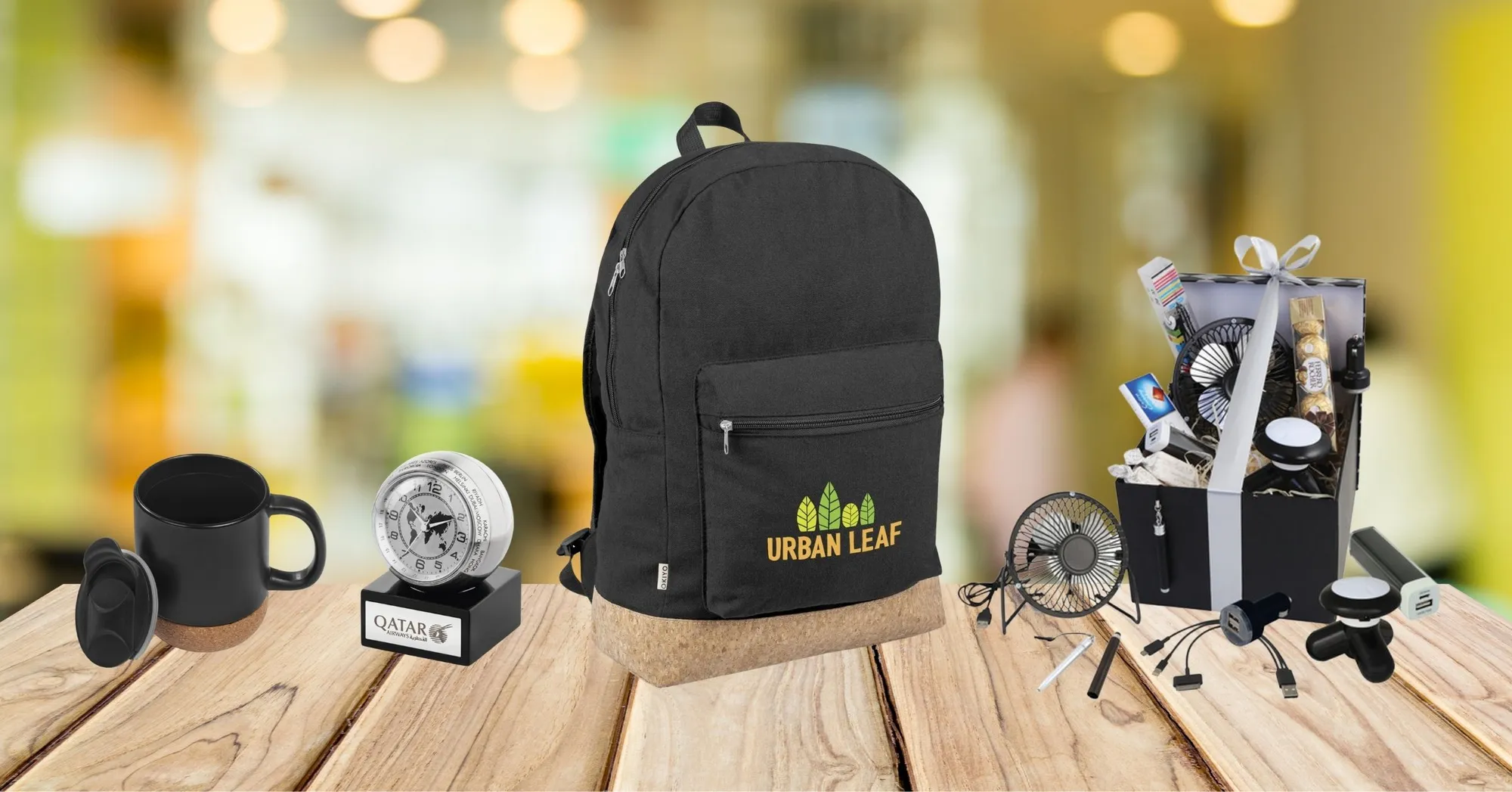 Christmas Corporate Gift Shopping made easy:
Make this festive season merry and bright by avoiding the stressful Christmas shopping rush. Allow our elves at Creative Brands to make your year end corporate gift shopping quick and easy with our vast range of corporate gifting ideas. Whether you are spoiling your hard working employees with thoughtful branded corporate gifts, hosting end of year events with promotional gifts or boosting your company's brand awareness with useful branded products for loyal customers, we have something for every occasion this festive season.
Here are favourite gift ideas this year:
1) Branded Drinkware:
There's nothing like that first sip of your morning cup of coffee to kickstart your day, make it even more memorable with a branded
coffee mug
to help get your employees ready to tackle the day. Keep your employees hydrated, when they are out on company errands or working out at the gym, with our range of branded drinkware products. We offer ceramic mugs, flasks, metal/glass drinkware in a variety of colours and designs, adding that wow factor to your year end corporate gifting strategy this year.
2) Branded Bags:
Your employees will love our range of high quality
branded bags
, we offer laptop backpacks, travel bags, custom printed bags, eco friendly totes and more. These versatile year end corporate gifts will have your employees singing your praises, as they incorporate this thoughtful gift into their everyday lives.
3) Notebooks And Planners:
Helping your employees and customers stay well organised plays a key role in their success. An inexpensive year end corporate gift that will show your gratitude and continue to build and enhance business relationships. We offer
custom branded diaries
, planners, memo pads, sticky notes and notebooks.
4) Umbrellas:
Come rain or shine our professionally branded umbrellas will protect those that matter to your business most. Make a statement this festive season with our wide range of umbrellas to suit every season. Whether you choose bold beach umbrellas to keep the sun at bay,
golf umbrellas
to shield your associates from the elements on your next golf day or compact umbrellas for the summer rainfall, you are guaranteed to make a statement with our exquisite umbrellas.
5) Face Masks:
What better way to show your appreciation to your staff than by keeping them safe during these uncertain times with our
branded face masks
. These cheap yet impactful year end corporate gifts are a great return on investment as they keep your employees and customers safe while showing how much you care about their wellbeing. We offer face masks, bandanas, eye masks and hand sanitisers.
Top Selling Year End Corporate Gifts
Reasons why corporate gifting can benefit your business:
Forges relationships:
Build and enhance relationships with customers and employees by showing your appreciation for their loyalty with meaningful corporate gifts.
High return on investment:
Gift giving promises a proven return on investment as it generates business activity by keeping your brand top of mind. Statistically branded gifts are seldom thrown away, but rather regifted to loved ones or friends, meaning your branded products will remain in circulation for longer, giving your business maximum exposure.
Increase your brands' image:
Enhance your business'
brand awareness
and improve your brand image with customised gifts that will provide you with a cost effective way to advertise, and increase the perceived value of your business.
Rewards customer loyalty:
Gifts encourage repeat business as they reward customer loyalty and boost word of mouth generating new business relationships.
Think about your branding
Screen printing
, digital transfer or embroidery? How would you like us to brand your year end corporate gift? We can advise you on the best branding method (different corporate gifts may have different options). What we can assure you is that all branding is carried out to the very highest of specifications.
Let Creative Brands be your go to promotional company this festive season, to provide you with exciting corporate gifts anywhere in South Africa.
Get an Instant Quote online, brand & checkout online
We make the ordering process as easy as possible, without the need for lots of quotes and back and forth. Find the year end corporate gift you love, get an Instant Quote on our website, upload your logo and let us take care of the rest.
If you need any assistance whatsoever, we are only a live chat, email or
call
away.